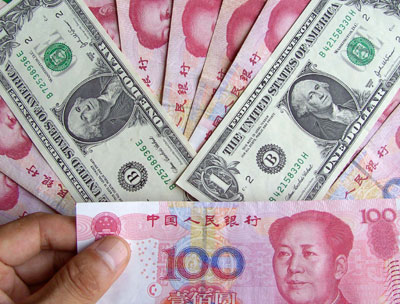 Will China provide $1 trillion in finance to Africa by 2025? No way.
I really wanted to avoid analyzing this silly story, even when I was bombarded by colleagues sending me the link to
the November 2013 South China Morning Post
story quoting China Eximbank' chief country risk analyst as saying that China will provide $1 trillion in finance (investment, soft credits, commercial loans) to Africa by 2025, i.e. over the next 12 years. I wrote about it in
another post on Zimbabwe
, but never tackled it head on.
Let's unpack that a bit. For 2011, the SAIS
China Africa Research Initiative
has confirmed around $9 billion in Chinese loans (and loan commitments) in Africa. These are still mostly from China Eximbank, although China Development Bank is increasingly active. Chinese FDI in 2011 was $3.17 billion by official figures. According to Derek Scissor's China Investment Tracker, FDI was over $10 billion in 2011 (this only includes deals valued at $100 million and above). So if we figure that Chinese finance in 2011 was about $20 billion, is it likely that we will see an additional $1000 billion ($1 trillion) by 2025?
No. As the article points out, this would mean
$83 billion per year
, on average. The China Eximbank official said that China Eximbank will provide "70 to 80 percent" of this amount. The entire continent's infrastructure deficit is estimated to be
about $93 billion annually
, but
absorptive capacity
and
bankable projects
are far below that figure.
Perhaps this another example of bad translating. How many times have I seen a translator struggling to convert Chinese numbers (based on 10,000 or "wan" where one million is
百万
(or "a hundred ten thousands") into the system we use of thousands, hundred thousands, and millions? Although many stories have now spun this as a "pledge" or "commitment" of finance to Africa, I haven't seen a retraction, but I also haven't seen the figure repeated again by any Chinese official.
Update, July 28, 2015
. A reader, Xiao'ou Zhou, commented that in fact China Eximbank did
issue a denial of this story
(in Chinese) on December 5, 2013. They also noted that there is no such position as "chief country risk analyst" at the Eximbank. Thanks for the good research, Xiao'ou.